The BS010 is a low voltage DC5-25V occupancy sensor switch which uses advanced passive infrared sensor(PIR) and MCU control. It can automatically turn lights on by detecting heat emitted from the motion, and turn off automatically if no movement is detected. Widely applied on the Motion-activated lighting, LED strips Security System, automatic sensory device and more.
Dimmer BS010
PIR motion sensor is a pyroelectric device that can detect human movement by detecting infrared rays emitted by the human body. The BS010 dc sensor/dimmer work under 5~25V DC and outputs the same voltage. It is high sensitivity and easy to install. They are widely used on motion-activated lighting, led strips, security systems, automatic sensory devices, and more.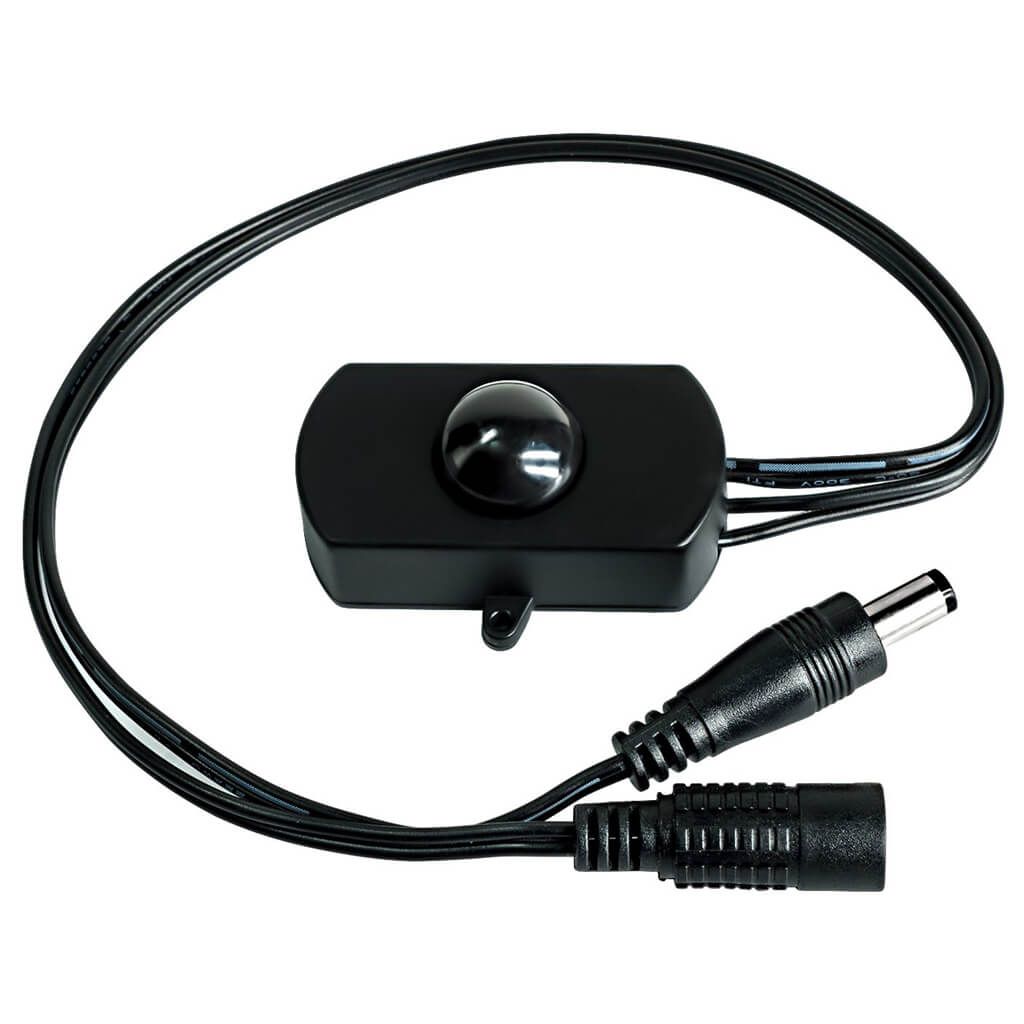 Features, Benefits, Specs
The 1-gang single-pole RZ021-5A-N is the ideal replacement and retrofit motion sensor solution for U.S. homeowners. The no neutral required, only ground required design allows the RZ021-5A-G to work perfectly especially for homes and houses that only have a ground wire in their wallbox.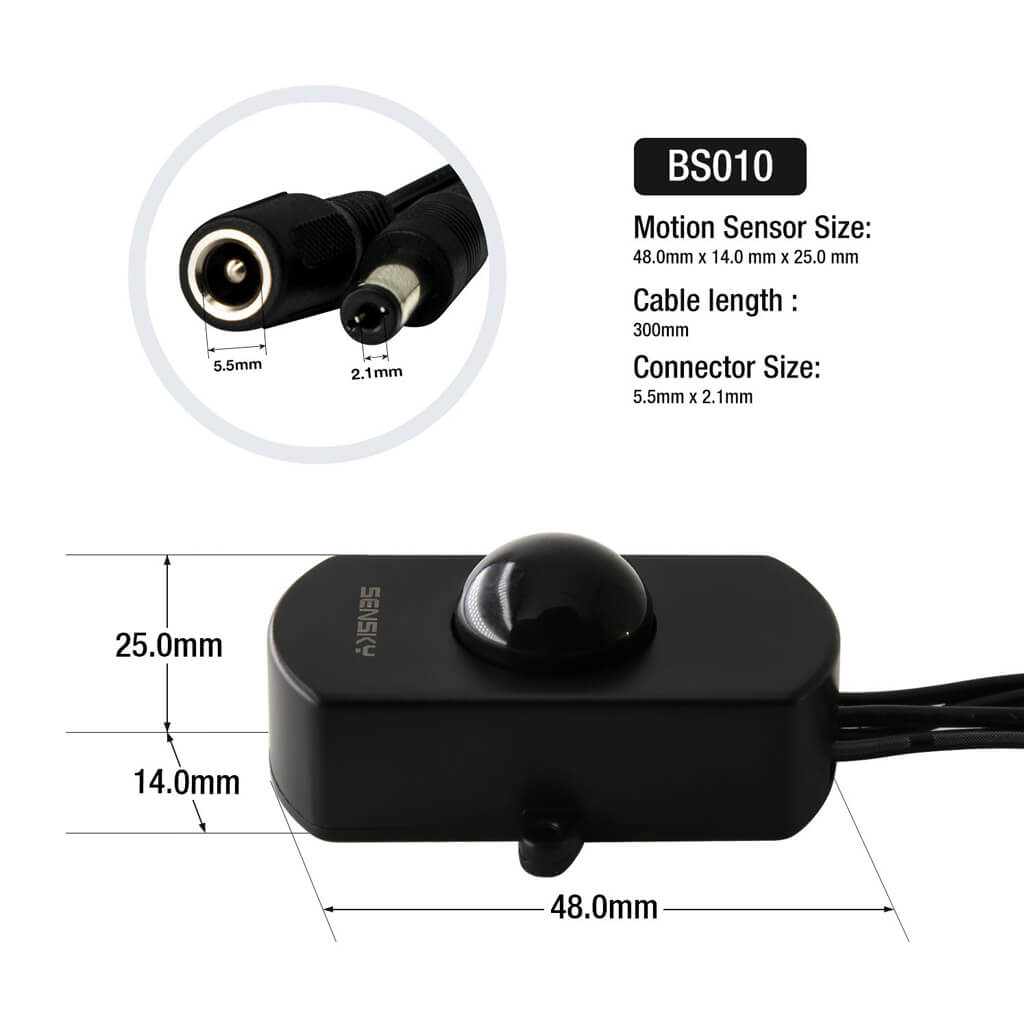 Features & Benefits
Low voltage DC5V-25V PIR sensor switch.
Use fireproof material, high security.
Easy to install and suitable for LED strips.
Time delay adjustable.
Energy saving performance and long operating life
CE, RoHS, FCC approved
Features

Output voltage

DC5V-25V

Delay time

Default 15s(2~500 Seconds adjustable)

Light sensor

NO

Detecting range

≤ 110 degrees cone angle, 5M-7M(10CM-7M adjustable)

Trigger way

continuous triggering

Size

48*25*14 mm