Rayzeek Occupancy Motion Sensor Light Switch, 10A, UK
The RZ023-10A is an UK style 10A wall mounted occupancy sensor switch which uses advanced passive infrared sensor(PIR) and MCU control. Compared to traditional motor sensor, it can automatically turn lights or fan on/off by detecting heat emitted from the motion, and have better stability and energy saving performance.
Function: Occupancy, vacancy, manual mode all-in-one
Main Spec: 100~265V, 10A, UK standard
Certification: FCC, RoHS certified
Commercial motion sensor for UK
RZ023 series is our motion sensor switch designed to meet the taste and installation for the UK markets.
The EU standard RZ023 occupancy/vacancy motion sensor is exquisitely designed with round cover corners to fit the decoration of European style commercial facilities.
The 10A extremely high current rating and occupancy, vacancy, manual 3-in-1 functions are competent for every commercial application in the EU and UK.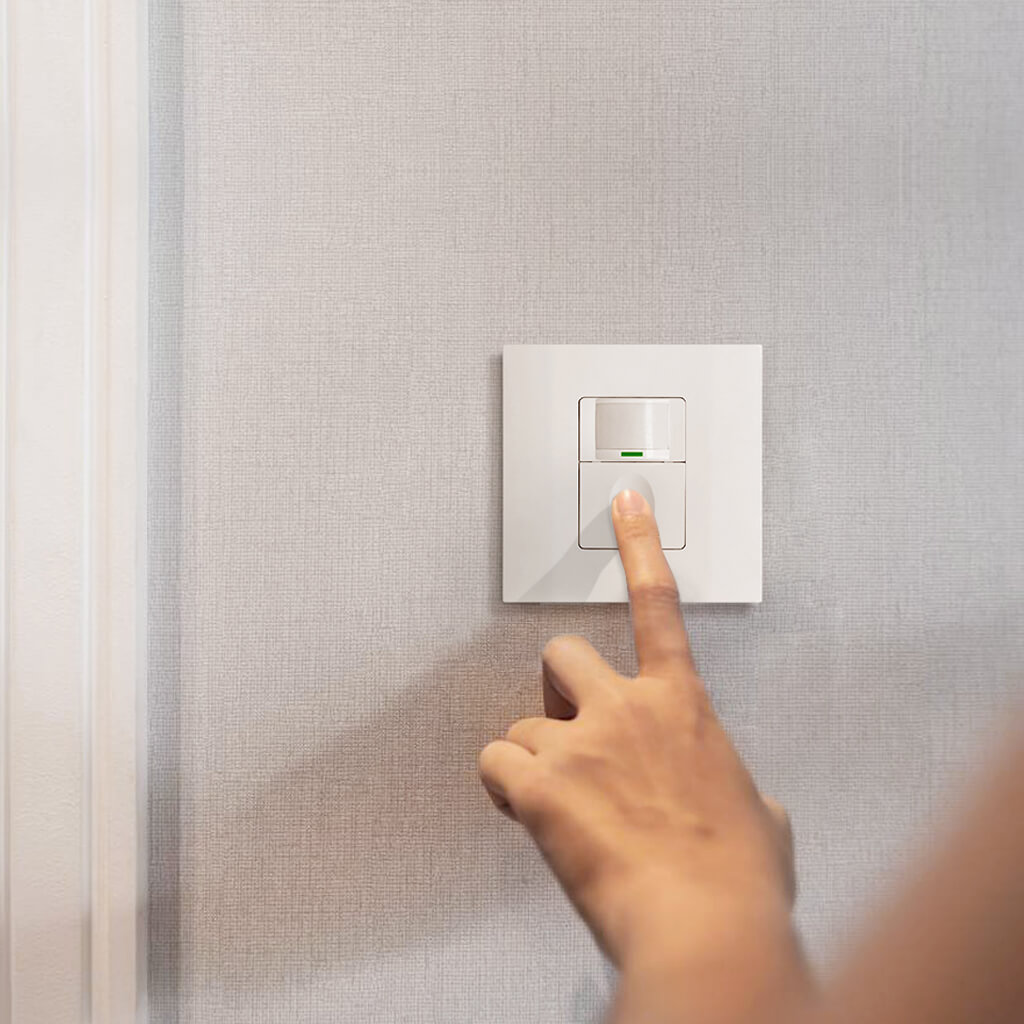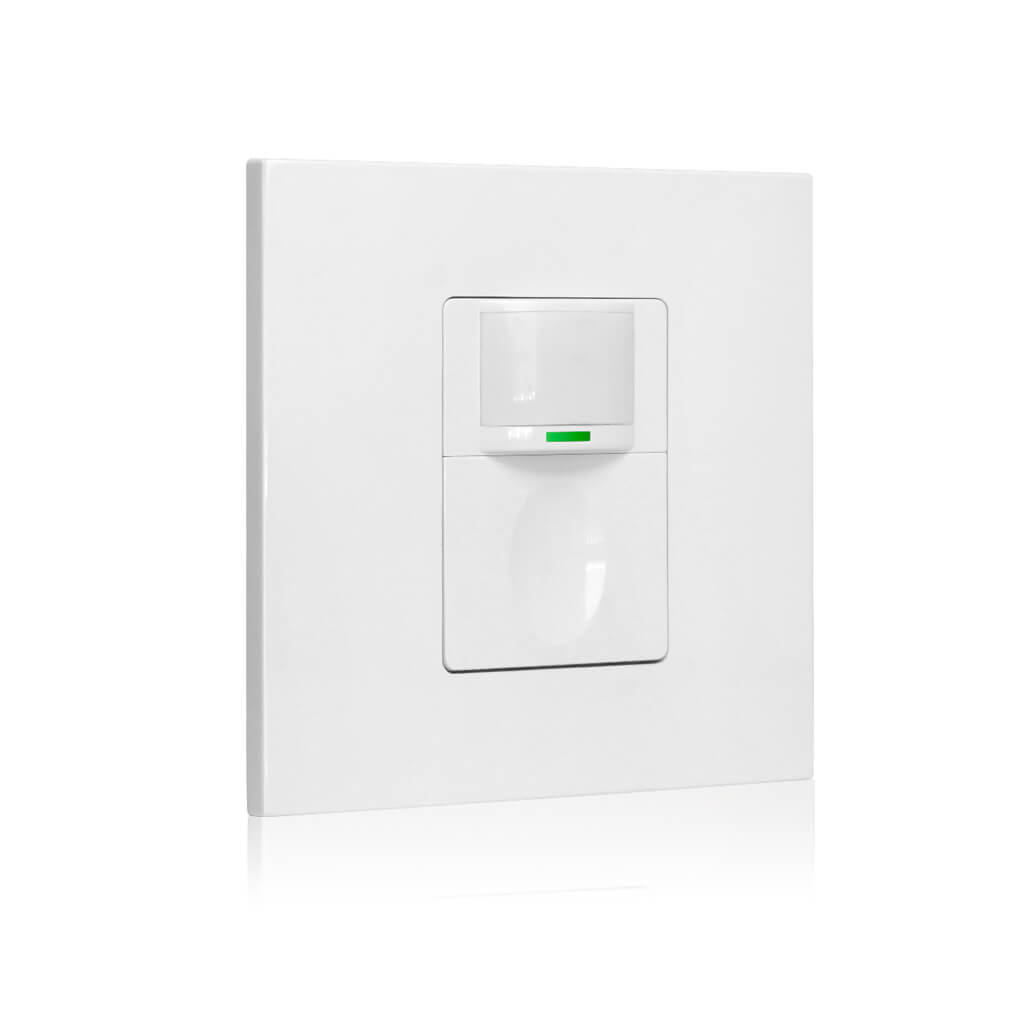 Unmatched sleek design
Regular 2-in-1 occupancy/vacancy sensor switches are thick and bloated. They contain mechanical dials and switches inside the panel cover for adjusting modes and settings.
Rayzeek occupancy sensors are smartly designed without any unnecessary dials or switches, all modes and settings can be adjusted by simply pressing the big and small buttons on the panel with light indicators.
The super-flat, low-profile and elegant design can fit any decor of residential and commercial applications.
Ever meet these problems?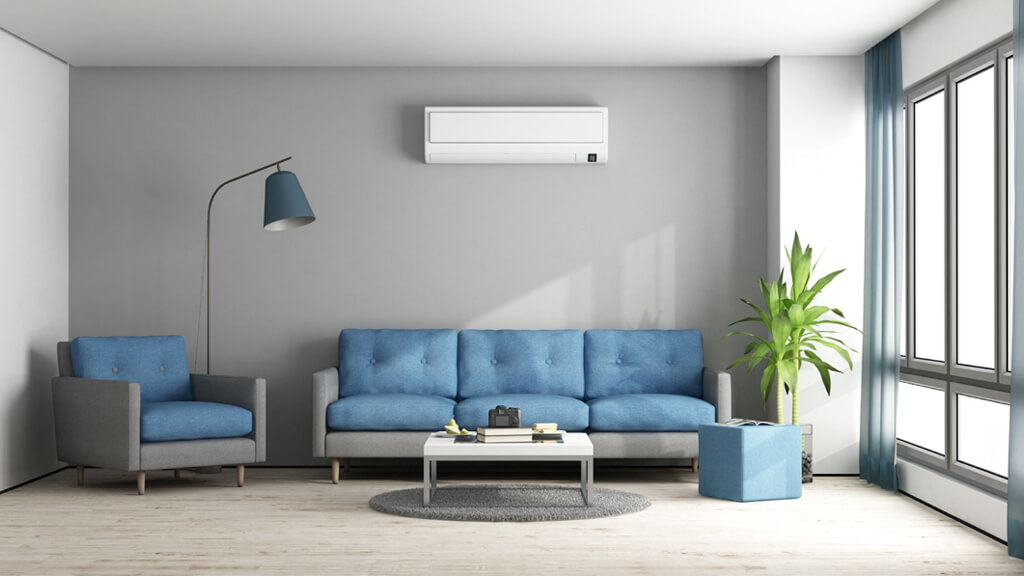 Lights constantly turning on and off near air-conditioner
Sudden heat change or a fixed heat source like HVAC can send distraction singles to PIR motion sensors.
In real-life cases, the air conditioner and motion sensor switches are already installed properly near each other and unable to change position, regular PIR motion sensors could be a problem by turning the light on and off randomly due to the detection of heat change.
Optimal motion sensors should always bring convenience to people, not trouble.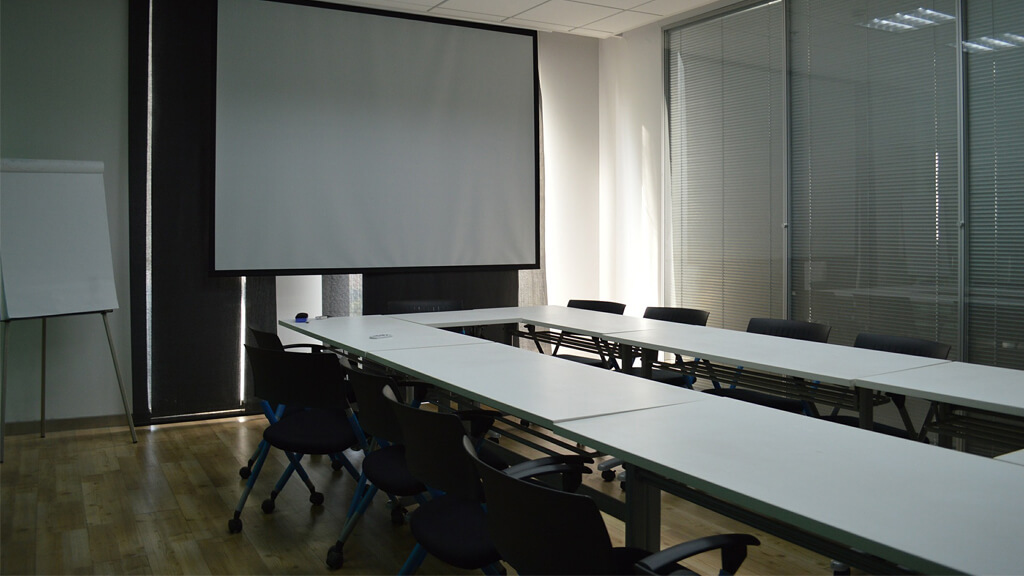 Lights still on when you leave
There are times that the occupancy sensor turns on the light even when the room is completely unoccupied. Frequent changes in heat, a fixed heat source or mirror reflection could send false singles to the sensor which causes it to turn the light on and off repeatedly.
When we cannot control the heat change, for example, the air-conditioner installed too close to the PIR occupancy sensor, then it would bring more problems than convenience.
The ultimate solution
Manual ON/OFF mode to bypass sensor mode
Rayzeek introduces a new feature to solve the problems in the above scenarios, the manual on/off mode, which can turn the occupancy sensor into a manually controlled sensor temporarily without changing the sensor's setting and working mode.
To enter the manual on/off mode, short press the small button in the panel, the sensor will now work as a manual-controlled switch. In this mode, the sensor switch is similar to a mechanical switch, you can turn the light on/off by short pressing the small button. The sensor will still flash a red indicator light when motion detected but it will not control the lighting.
To switch back to the previous mode, short press the big button, it will work as a regular occupancy sensor again. All settings like working mode, light, and time-delay still remain the same.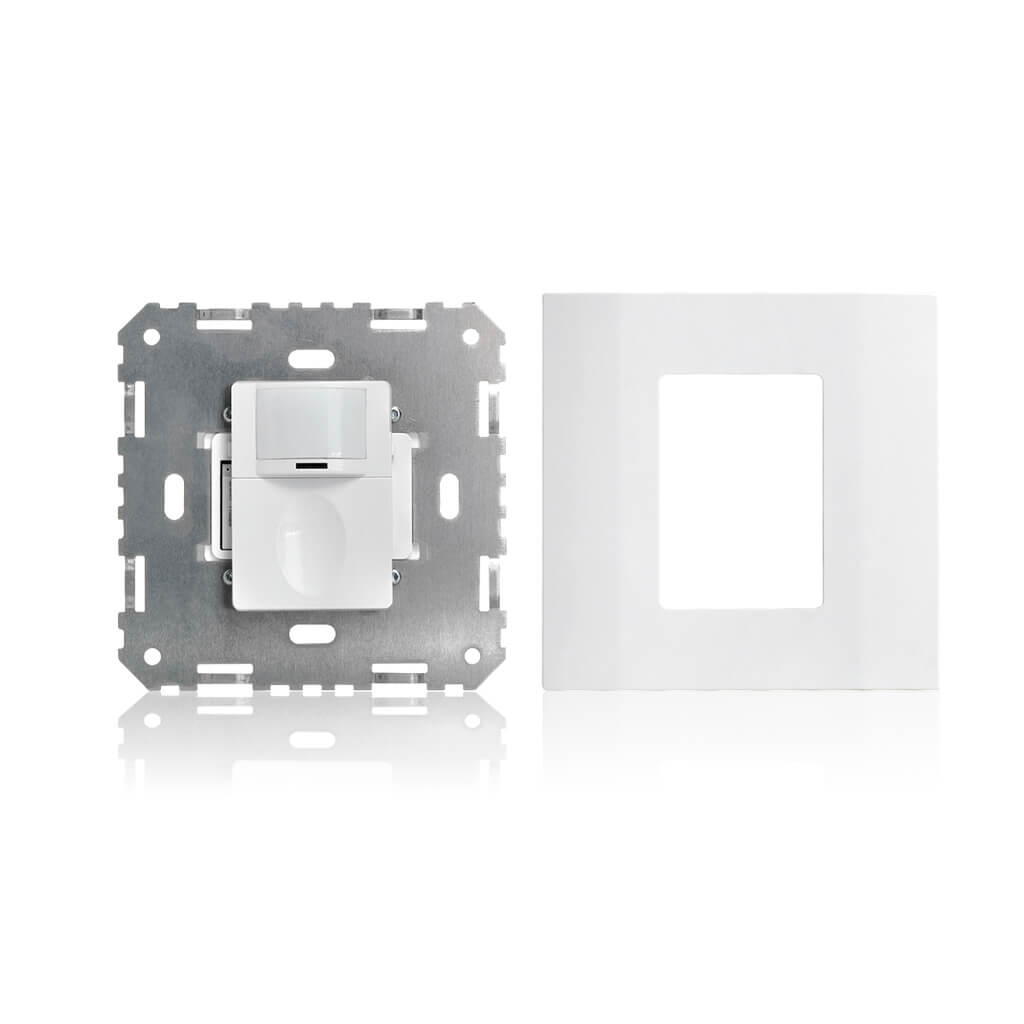 Bespoke lighting solution
With strong research and development capability and rich expertise in lighting control through years of continuous investment, Rayzeek strives to offer leading bespoke and industry-tailored motion sensor solutions to our customers in diverse industries.
Features & Specifications
3 in 1 Occupancy&Vacancy&On-Off sensor switch adjustable.
Use fireproof material, high security.
Built-in magnetic latching relay, compared to traditional relay, better performance.
Digital scale on time delay, 15seconds, 1mins, 3mins, 5mins, 15mins, 30mins(6 time delay modes adjustable).
Surface buttons to change the function mode directly, free removal.
Accept function customize, like delay time, light sensor value as you request.
UL listed, suitable for American market.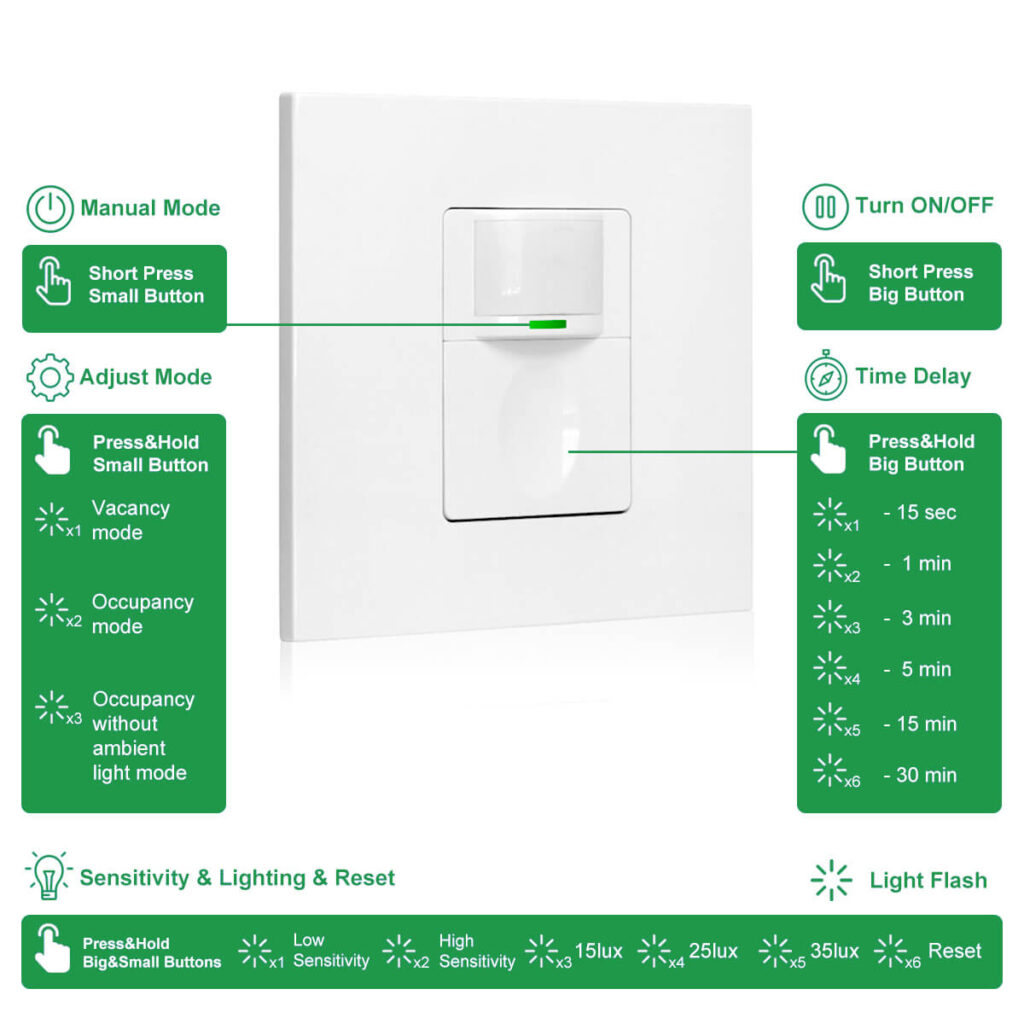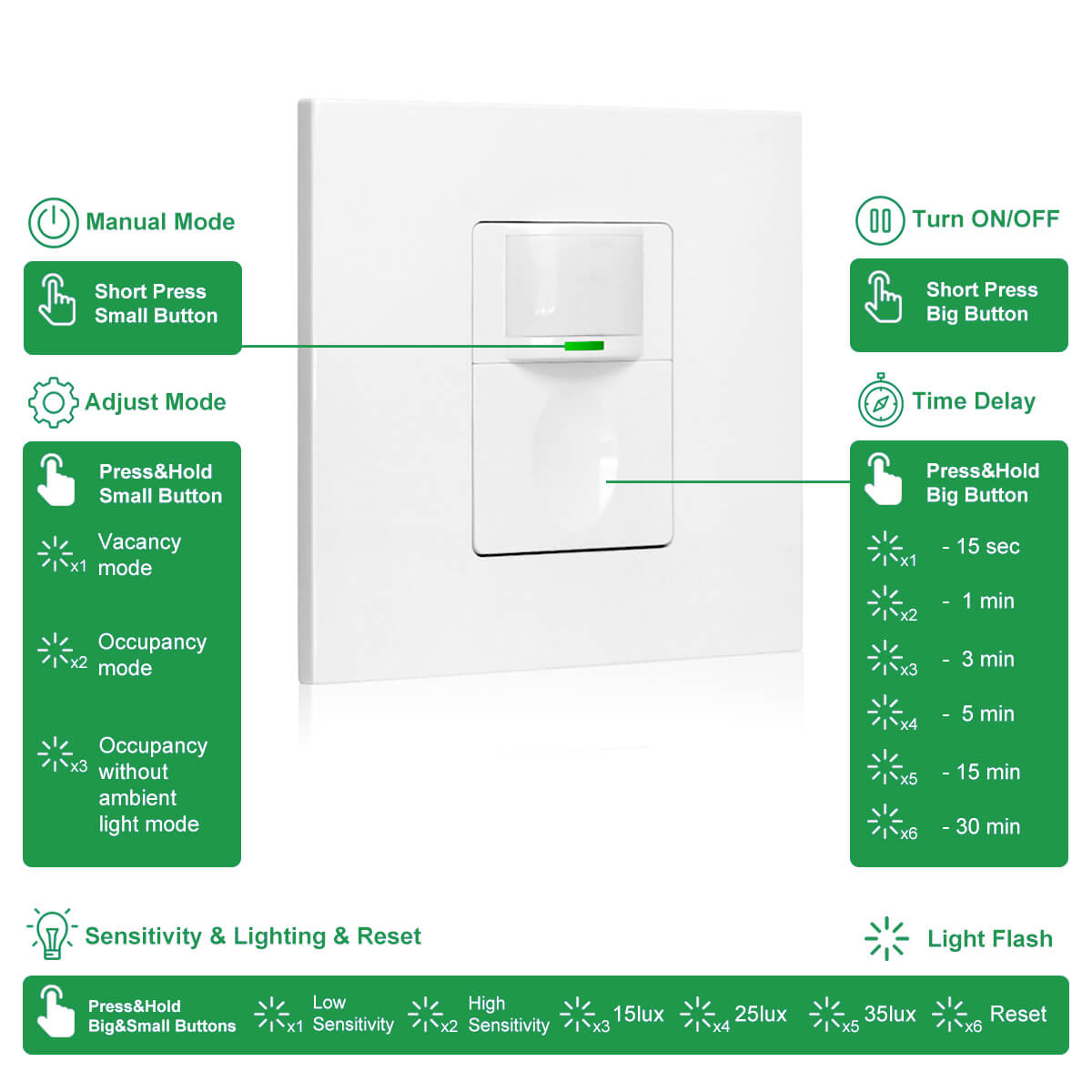 Sensor Mode
Vacancy mode
Occupancy mode
Occupancy without light sensor mode
Manual ON/OFF mode
Time-Delay
15 s, 1 min(default), 3 min, 5 min, 15 min, 30 min
Light Sensor
Off, 15 Lux, 25 Lux (default), 35 Lux
Sensor Sensitivity
Low sensitivity
High sensitivity
Power Source
100 VAC ~ 265 VAC
Power Frequency
50 / 60Hz
Installation Height
1.2 m ~ 1.6 m
Detection Distance
7 m ~ 10 m (<27℃)
Detection Speed
0.6 ~ 1.5m/s
Fluorescent / Ballast / LED
1000 W / 220 VAC
Incandescent / Halogen
2200 W / 220 VAC
Working Temperature
-20 ~ +40℃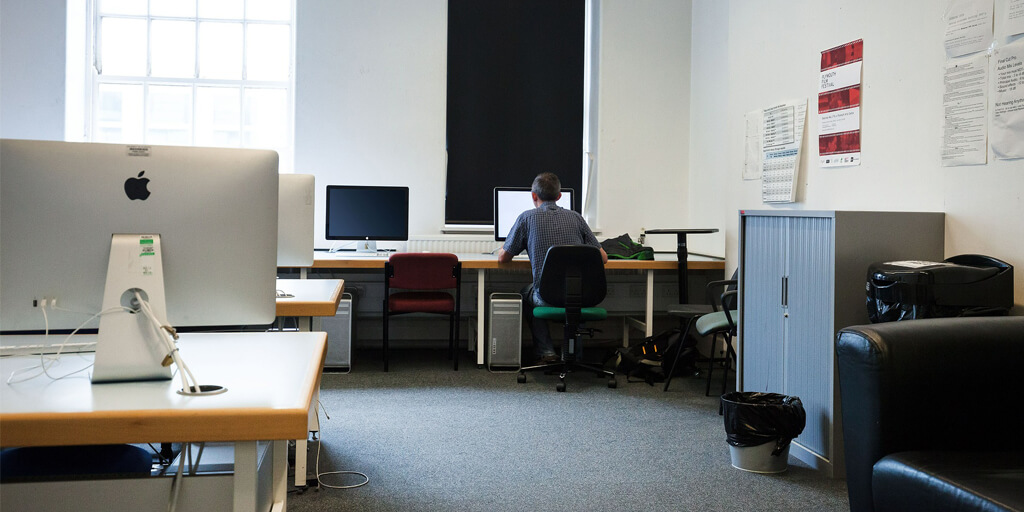 Suitable for tailored projects
The RZ023-10A series occupancy sensor switch is suitable for diverse tailored projects like open office, private office, meeting room, breakroom, stairwell or corridor.
Hallway
Occupancy/vacancy sensors can reduce the lighting hours of use by approximately 53% in interior hallways.
Lighting automation in hallways where people come and go very frequently is some of the best applications for occupancy motion light switches.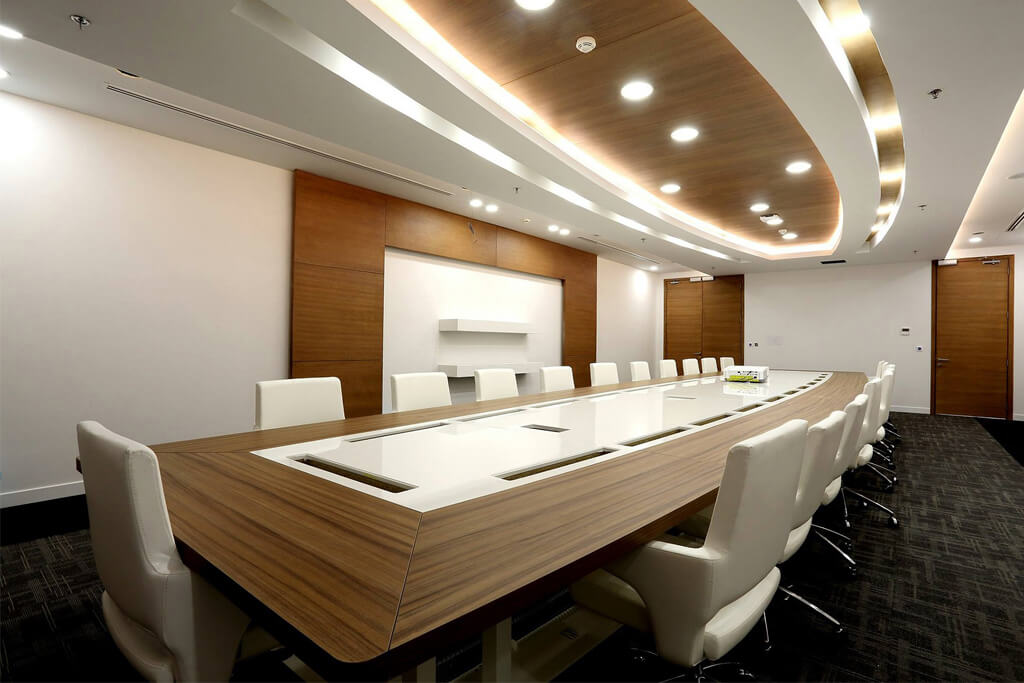 Conference room
Unlike offices, conference rooms or meeting rooms are not used quite often. Vacancy mode is recommended here as it requests to manually turn on the light which can prevent false-on and save more energy.
With the innovative manual on/off feature, you can have the lighting always on the whole meeting without any unwanted false-off.
Save energy with Rayzeek in under 8 minutes.
Remove old switch
3 minute
Connect new switch
5 minute
Enjoy Green lifestyle
Immediately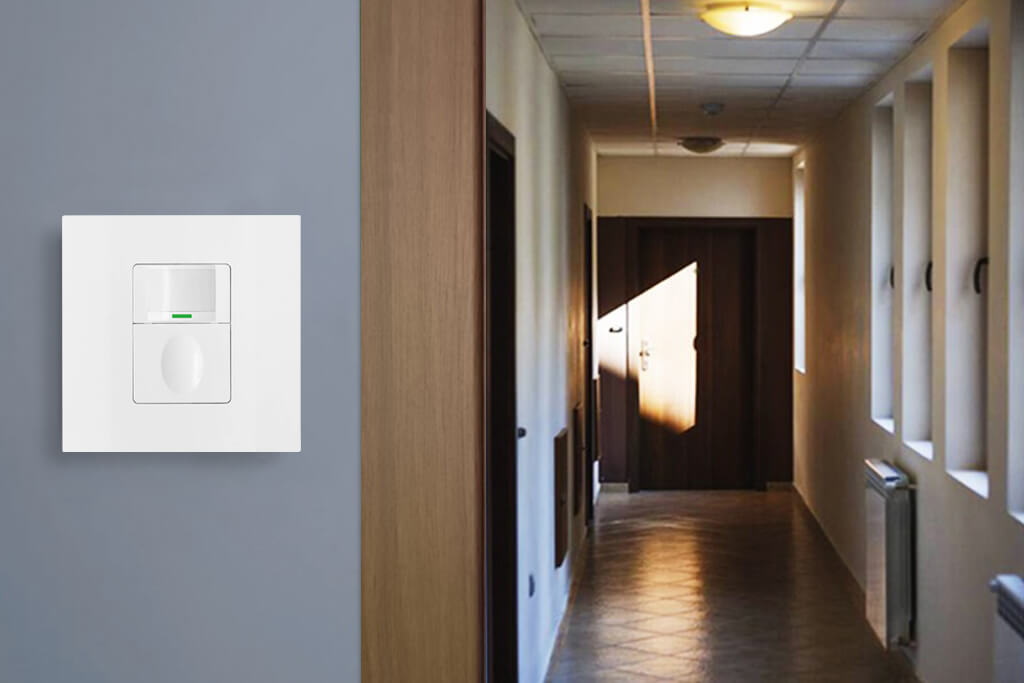 Enjoy smart and hands-free lifestyle with Rayzeek today.