Low Voltage Motion Activated Dimmer Switch
BS011 is a motion sensor switch commonly used inside a cabinet door to automatically turn on/off the light.
The touchless motion sensor switch can control DC12V/24V LED lighting products, such as LED cabinet lights, LED rigid bar, LED strip lights.
Not what you're looking for?

View our portfolio:
Motion Sensor Switch BS011
It is mounted behind a cabinet door
Open the door, the lamp turns on
Close the door, the lamp turns off.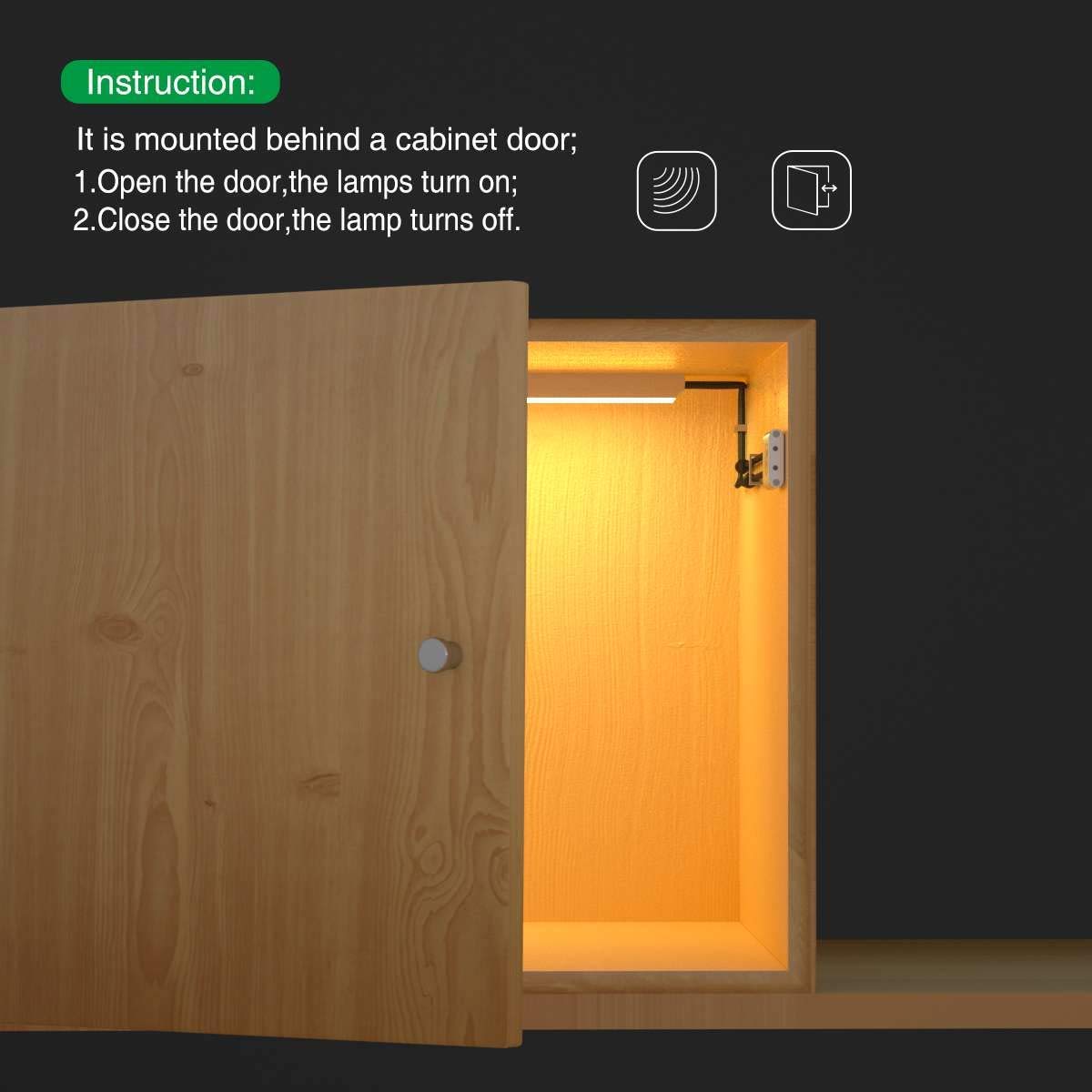 Features, Benefits, Specs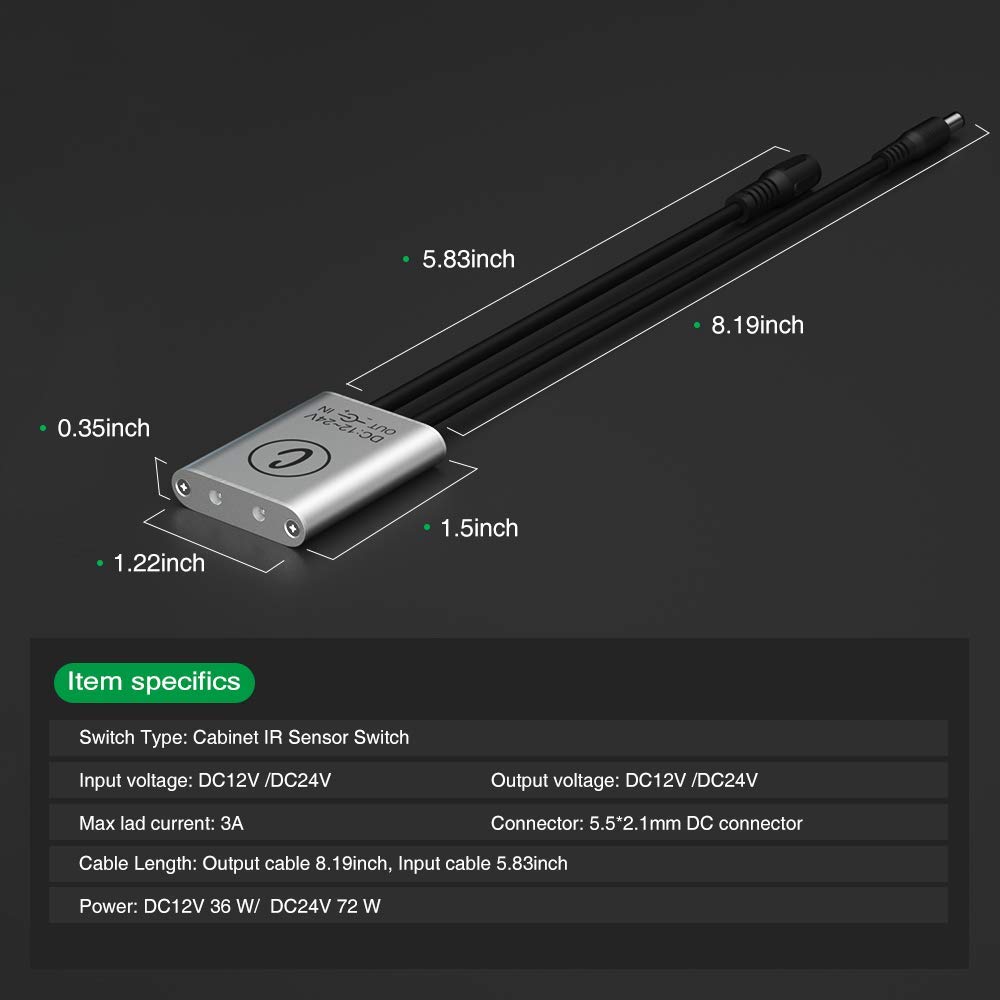 Features & Benefits
BS011 is an IR sensor switch. When an object blocks the IR sensor, the light turns off. The light turns on when the object removes.
A good solution to automatically light up dark cabinets, safes and closets. When mounted behind a cabinet door, open the door, the lamps turn on; close the door, the lamp turns off.
Works perfectly with LED cabinet lights, strip lights, rigid light bar. Plug in and use.
Comes with good quality adhesive tape to mount the switch easily.
Features

Input Voltage

DC12V/DC24V

Input current

3A

Input power

DC12V/24V

Dimension

32*9*38mm

Cable Length

input cable 100mm, output cable 200mm

Sensor Type

IR Sensor

Sensor Distance

Within 15cm