Occupancy and Vacancy sensors
Occupancy sensors and vacancy sensors save a significant amount of energy by constantly detecting motion in the space and ensuring the lights are automatically turned off when the room is vacant. Occupancy sensors can automatically turn the light on, and vacancy sensors require the light to be manually turned on. Occupancy and vacancy sensors can save more than 20% energy on average in commercial buildings and are mandatory in energy code such as IECC and ASHRAE. Therefore "occupancy sensor" is often called and used in commercial applications and "motion sensor light switch" is used in residential applications. Rayzeek utilizes advanced passive infrared sensing technology(PIR motion sensor) to ensure low-energy cost, high sensitivity, and accuracy. Rayzeek's selection of wall mount and ceiling mount occupancy sensors offers maximum energy-saving, convenience, and safety for commercial spaces from open offices, private offices, hallways, conference rooms, restrooms to classrooms.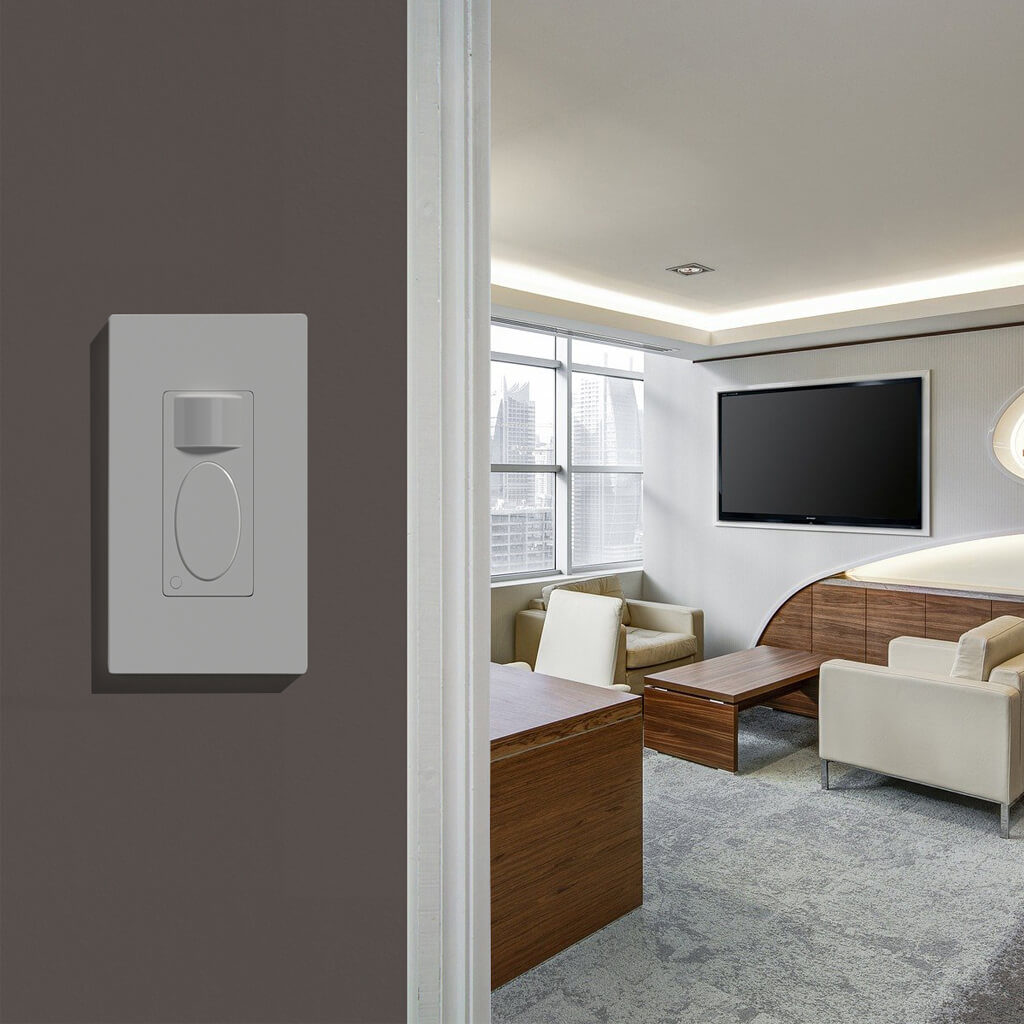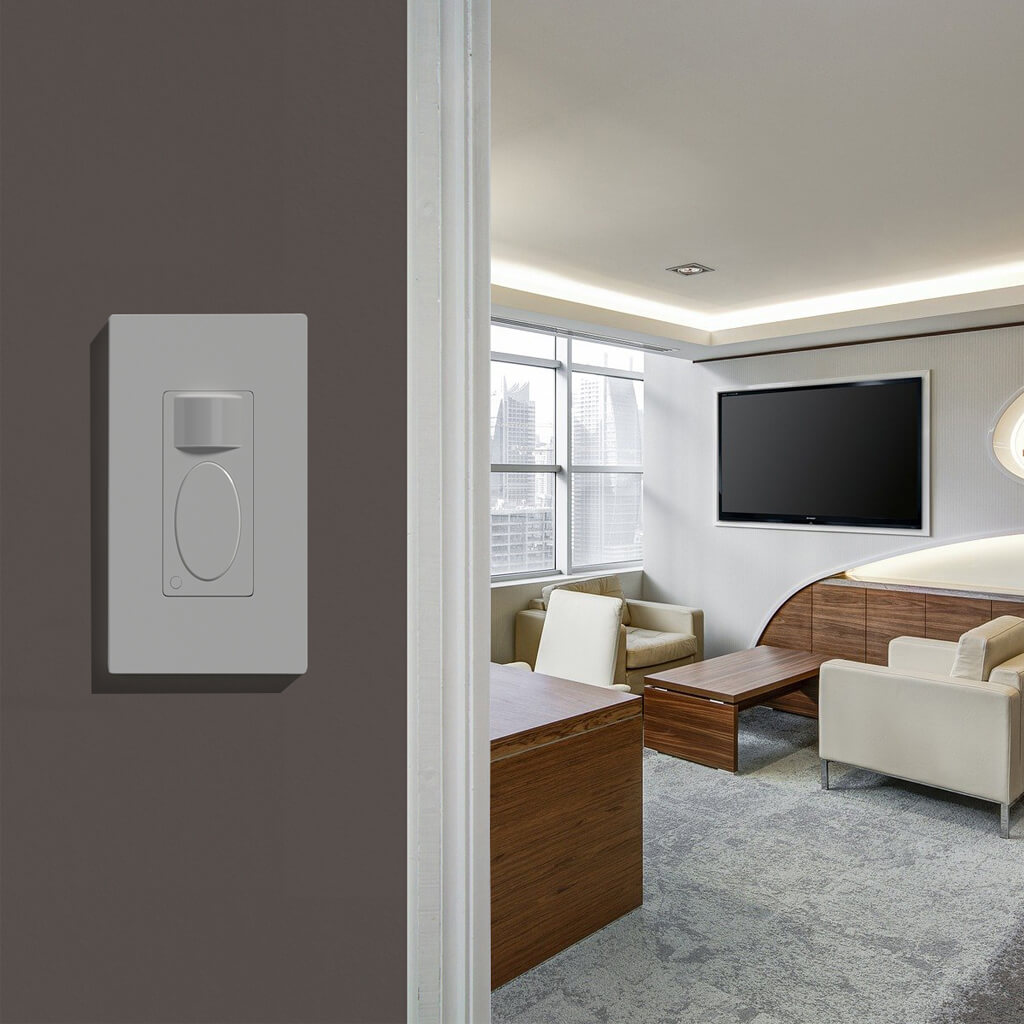 Wall mount occupancy sensors are motion sensor wall switches that can be easily installed into wall boxes and replace the manual light switches. Wall mount occupancy sensors integrate a PIR motion sensor on the surface with a 150° detection range and require a clear sight of view for the lens to receive emitted infrared signals from moving warm bodies. Motion sensor wall switches are easy for users to operate like a wall switch, so they are available in both occupancy and vacancy mode.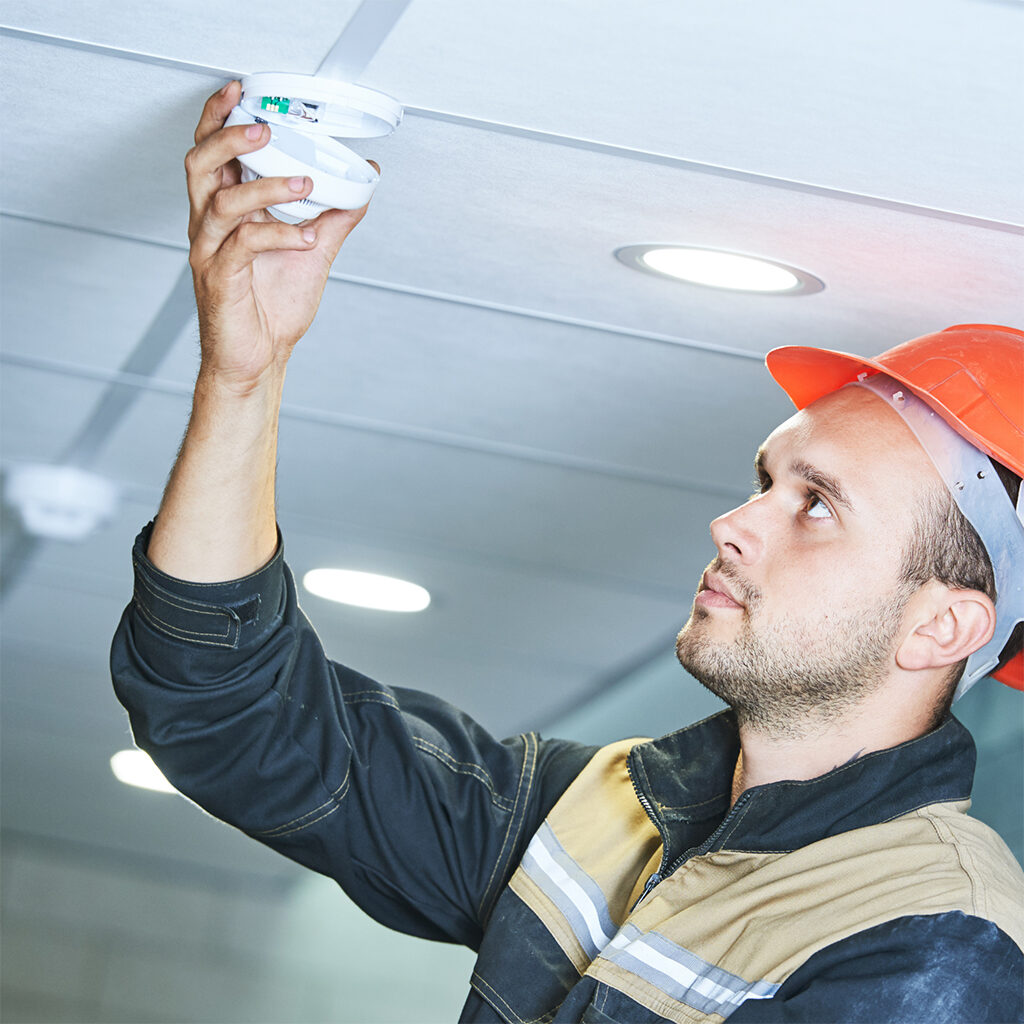 Ceiling mount occupancy sensors are mounted in the electrical boxes on the ceiling and have a broad 360° detection coverage. They have less restriction for the layout of the space because they can detect motions clearly from the top and are often used in conjunction with wall mount sensors. Rayzeek's ceiling occupancy sensors are hardwired, line voltage powered and can provide consistent performance. Ceiling mount motion sensors are mostly occupancy sensors with auto-on and auto-off features without the need for adding an additional wall switch.
Highlights of Rayzeek Occupancy Sensors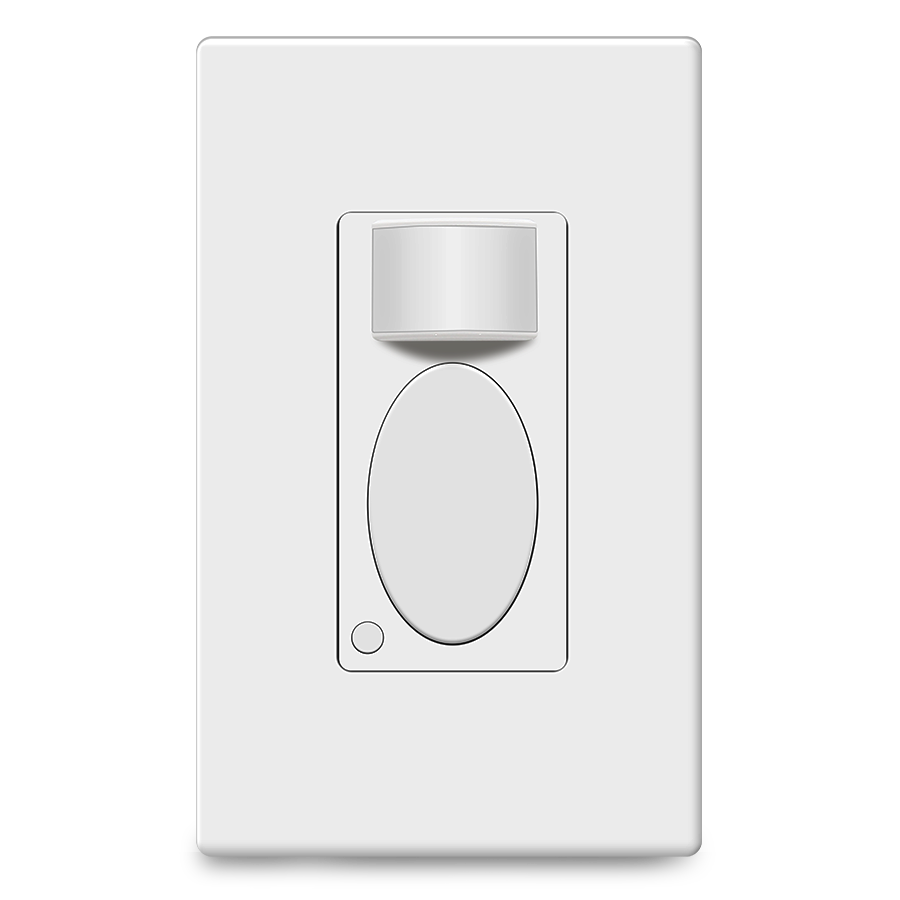 Wall Switch Occupancy Sensors
Advanced PIR motion sensor: Upgraded passive infrared sensing technology and MCU for more accurate human movement detection
Easy to operate: All adjustments and operations are made with two buttons without uncovering the wallplate
All in one: Occupancy, Vacancy and Manual mode all combined
Commercial grade: Broad 110V-277V working voltage compatible with residential and commercial applications.
Sleek design: Classic white color and sleek design fit every wall color
Ceiling Mount Occupancy Sensor
Advanced PIR motion sensor: Upgraded passive infrared sensing technology and MCU for more accurate human movement detection
Easy to set up: Pushbutton adjustment with status light indicator
Integrated photocell: Turn on the light only when there's not enough natural light
High load: 5a and 10A types available for high load applications such as fan and air conditioner controls
Low profile design: White color with superior design suitable for every ceiling decor
Hardwired: line voltage powered occupancy sensor with consistent performance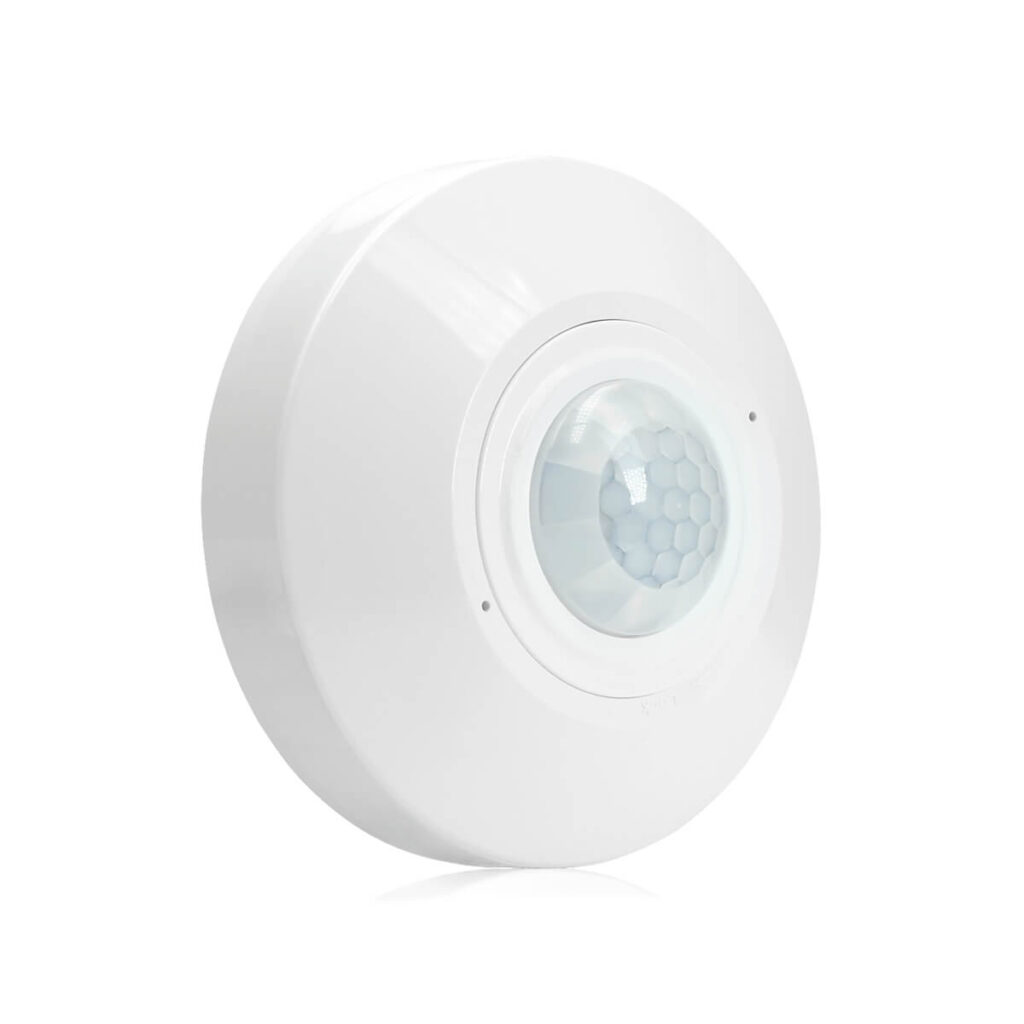 Why Choose Rayzeek Occupancy Sensor Solutions?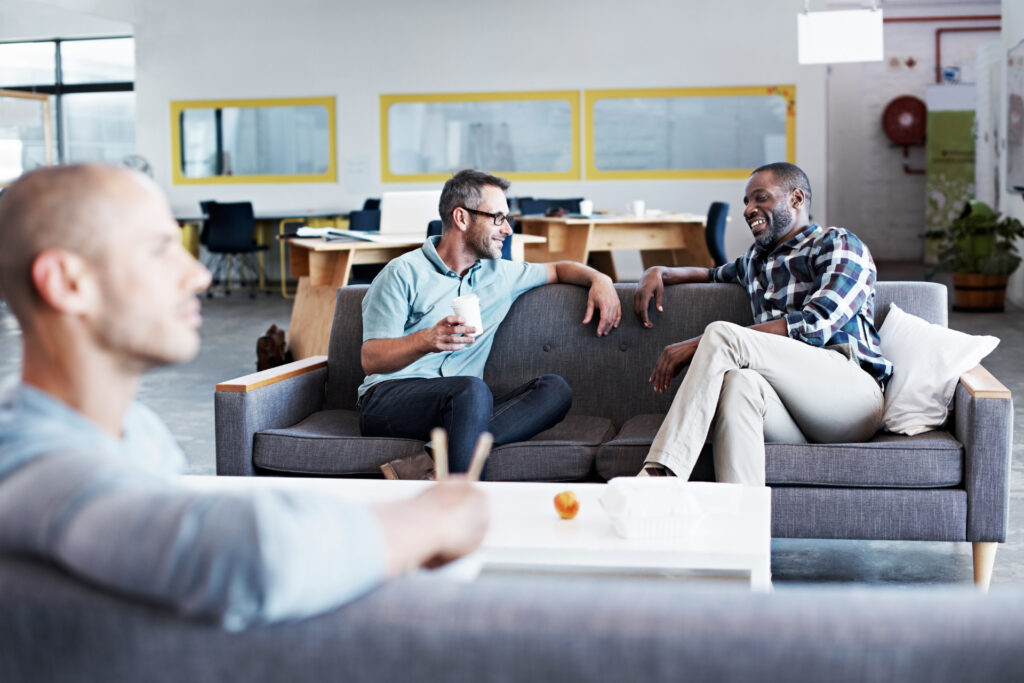 Rayzeek occupancy sensors are convenient to use. The default settings are already optimized for most applications, and the sensors just work out of the box. The wall-mount occupancy sensor switches combine occupancy, vacancy and manual mode all in one, allowing users to switch sensor mode anytime. The big button is for temporary ON/OFF and the small button is for permanent ON/OFF. It's extremely easy to use.
Rayzeek occupancy sensors are wide voltage that can be used in nearly all residential and commercial applications. With its high AMP rating for 5A to 10A, our occupancy sensors can load more lights simultaneously and heavy-load fans to air conditioners as well. Our wall mount occupancy sensors are also available with a neutral required and no neutral required version.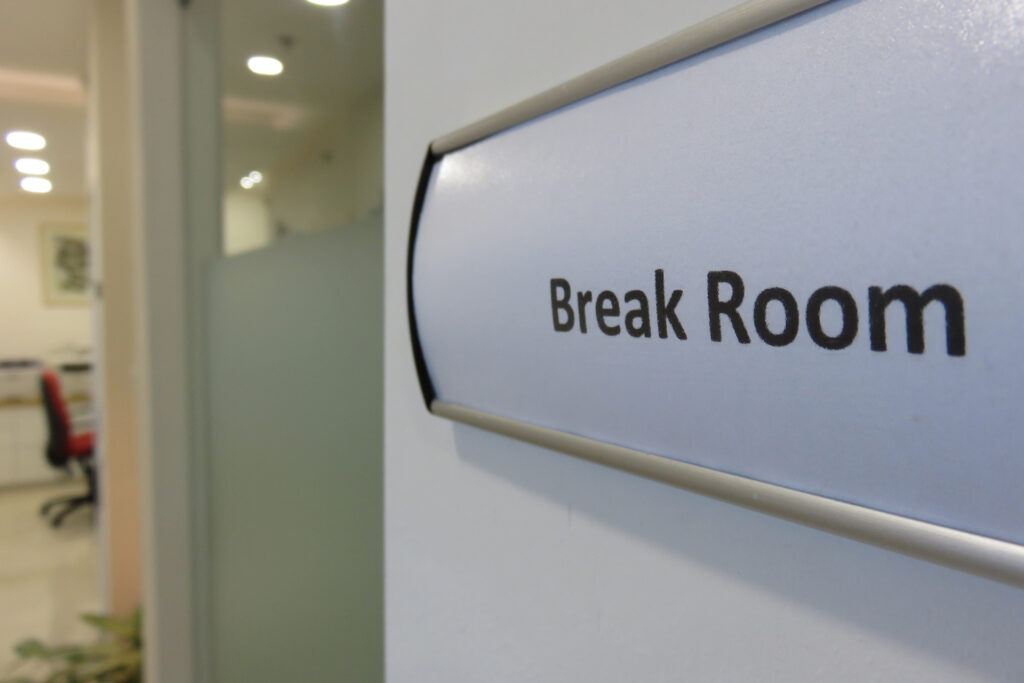 The exclusive manual ON/OFF mode Rayzeek introduces aims to solve real-life problems. We've noticed the high demand for a permanent manual on request to keep the light always on regardless of the time delay or motion detection. With the manual ON mode, our wall mount occupancy sensors can behave exactly the same as a regular wall switch, allowing users to have more direct control of the lights. The manual off mode can keep the light off when in occupancy mode even when motion is detected.
Occupancy Sensor Portfolio
Guide to Occupancy Sensor